Boveda – Landed & Crushing The Competition
Boveda Inc., formerly known as Humidipak Inc., is a manufacturing company based in Minnetonka, Minnesota, United States. It specializes in humidity control for a multitude of industries and applications. It was founded on July 1, 1997.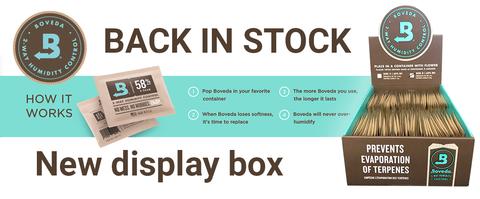 We are excited to have all Boveda sizes back in stock!
Recent science has shown that Boveda has been proven to perform 6x better than competitors inferior options: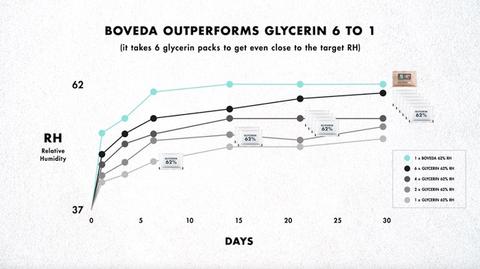 Boveda technologies are used by cigar companies for shipping and distributing cigars, cigar connoisseurs for storing and aging fine cigars, art museums and collectors for conserving fine art, food manufacturers for extending shelf-life and improving the flavor delivered to consumers, musical instrument manufacturers and musicians for maintaining instruments over a lifetime, to extend the shelf life of legal cannabis, and by users for many other applications.
The technology behind Humidipak was co-engineered by formulations chemist Albert Saari and by Robert Esse, a packaging expert, in 1996. Saari and Esse both came from General Mills Corporation. The company was then founded in July 1, 1997. The company owns patents related to two-way humidity control for packaging, including multi-purpose Humidipaks that manage moisture, absorb oxygen and control mold.